A Market Forecast for 2019
As we head through the end of 2018 and into the beginning of 2019, there are a few interesting developments you can expect to see from our market. Today, we'll be reviewing these changes in our latest market forecast. Check out this graphic for a visual summary of some of the information we'll cover.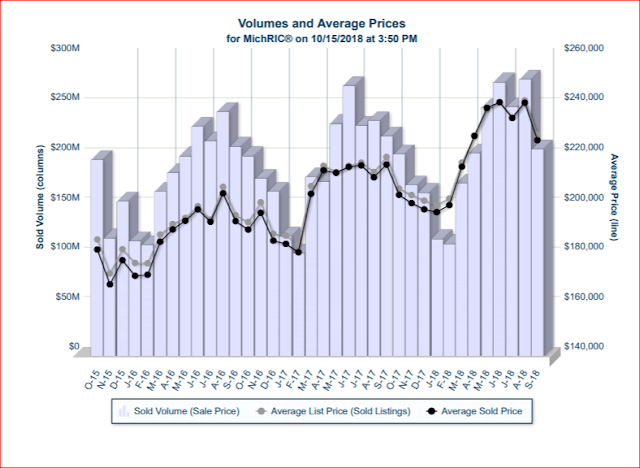 Now, let's get into today's topic.

First and foremost, mortgage rates have been a hot topic as of late—and for good reasons. Rates have been so low that, even after recent increases, they are still quite reasonable. The 5% to 5.5% rate we're sitting at now is still very low compared to 30-year averages of the past.

Beyond that, West Michigan is still among the top five most affordable places to buy a home in the entire country. Just because we're still in a seller's market, it doesn't mean that buyers can't find a home. In fact, inventory has begun to increase. 2019 is set to offer fantastic opportunities for buyers and sellers alike.
Ultimately, the common thread that connects our recent market developments is balance. Conditions are slowing across the board, but this isn't necessarily a bad thing. It's simply a matter of our market becoming more normalized. Appreciation rates in 2019, for example, will probably be between 5% and 7% compared to the 10% to 11% gains we've seen over the last couple of years.

If you have any other questions or would like more information, feel free to give us a call or send us an email. We look forward to hearing from you soon.