Yoder Real Estate will help you sell your home…PERIOD.
You decide the plan that works best for your situation:
And remember, if you're not happy with us, with our Easy Exit Listing, you can fire us at any time. 
Unlike most firms, you will not enter into a long-term real estate contract at Yoder Real Estate. Why? Because we are so confident that you will be happy with our services that we can make this offer—with no strings attached!
Most Respected Name in Grand Rapids Real Estate
Kevin Yoder, CEO and lead agent of Yoder Real Estate, is the most respected name in Grand Rapids real estate. With over $300 million in real estate and 1,600 homes sold throughout his career, it's no surprise that he is part of the top 1% producing agents worldwide in the last 10 years.
A Unique Marketing Plan for Selling Your Home
If you make the decision to sell using our unique marketing plan you might be asking, what is the Proven, Unique Marketing Plan to "Sell My Home." While some of the "basic" steps may be similar as with other real estate agents, Yoder Real Estate utilizes many proven tactics and tools that other agents are either unaware of, or ones they do not want to spend the money on.
It is these strategies that ensure your home is sold: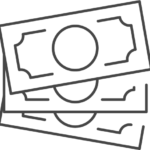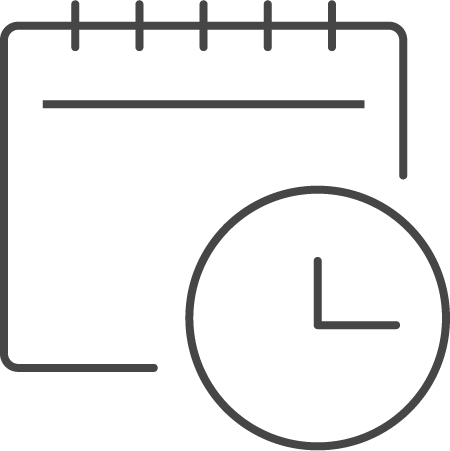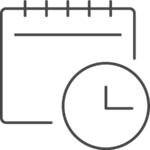 in the shortest amount of time and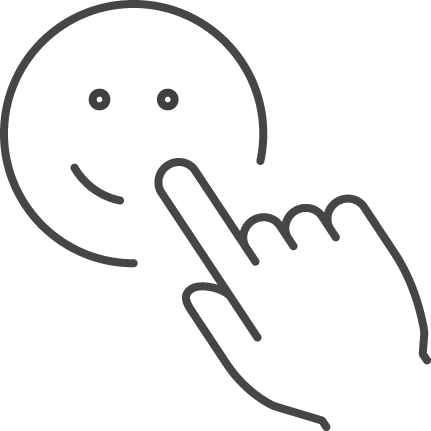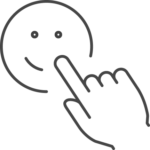 with the least amount of hassle!
Plus, our highly specialized team at Yoder Real Estate ensures that you'll only work with a focused and dedicated full-time expert helping you at every stage of the home selling or buying process. Here are the steps in the process of selling your home.
Determine your asking price
A lot of experience and market knowledge goes into determining your listing ("Asking") price, although in the end it is your final decision.
Your Listing Partner performs market research on similar homes currently for sale and recently sold in your area and presents the results to you. 

You receive an expert opinion for your listing price strategy, which is often a suggested range, as well as a detailed explanation about what each strategy means to you and your likely final results.  

Tip:  It is statistically proven that the closer you stay to the recommended asking price or range, the more money you'll get. Multiple offers on your home will drive the price higher,  and sell it faster! The longer it stays on the market the less money you'll get.
We will help you to get your home prepared for market.  Your expert Listing Partner and Listing Coordinator work together to offer suggestions on how to make sure your home appeals to the widest home buyer audience possible.  90% of the time these are low or zero-cost improvements. But they are high return recommendations that make a huge splash with buyers when your home hits the market.
While listing your home on the MLS is an essential component for marketing your home, it's really just the beginning.  Most agents utilize the "3 -P's" of real estate marketing:  They Place your home on the MLS, they Put a sign in your yard, and they Pray it sells!  Yoder Real Estate goes far beyond these measures to market your home because we know what works and what gets YOU the most money for your home.  
Here are just a few of the many extra steps we take to market your home. Your Listing Partner will work with our Listing Coordinator to provide…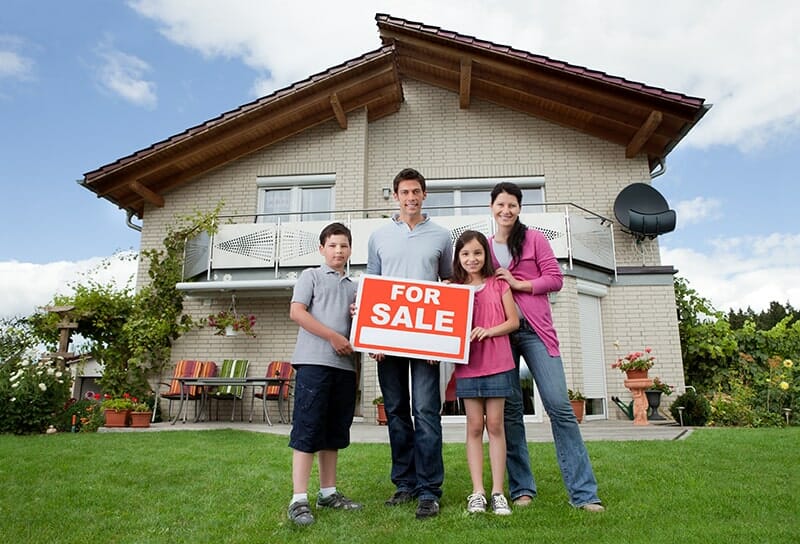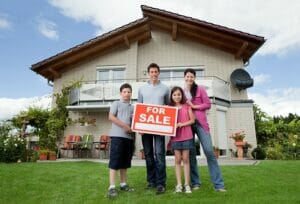 Professional home staging and market prep. consultation
Professional photography, including 50+ interior and exterior images-

plus

3D walk-through tours for select properties

Professional Listing Description to accentuate the very best attributes of your home  
Syndication on thousands of real estate search websites, including: Zillow, Realtor.com, Trulia, YoderRealEstate.com, GRAR.com, Movoto, Hotpads, Homes.com, eXp Realty, ZipRealty, Facebook Marketplace . . . and many, many more.  In short, your home will be featured EVERYWHERE a buyer will be searching for a home like yours!
Cross-selling to other agents:  99% of real estate agents rely on the MLS to attract potential buyers.  At Yoder Real Estate- we not only expertly promote your home listing to buyers using the MLS and all the sites listed above, but we promote your home to other local agents who may have buyers for your home.  This is our way of going "above and beyond" to get your homes sold. 
Radio advertising:  Kevin Yoder is endorsed by the popular radio morning show hosts, Matt & Aly, of the famous B-93 morning show.  As such, our website, YoderRealEstate.com is promoted daily, which means 1000's of viewers and homebuyers see our site each and every week.  This means more attention to our seller's listings.  
Much, much more!  This is just a partial list of our marketing strategy for selling our sellers' homes for more money.  For a complete and specialized strategy schedule your no obligation home listing consultation today!
Of all the parts in selling your home, showing your home can be a stressful one.  But it doesn't need to be if you plan ahead. 
Your Listing partner will work with you to determine the most convenient times to show your home to prospective buyers. 

A lockbox may be placed on your door so the home can be accessed by other agents after you leave.

You stay in control of the showing process with a "Showingtime" App that allows you to accept or decline any and all showing requests. 

Our Showingtime feedback system ensures accurate and timely feedback for you after showings so you know the impression that the buyer and agent had of your home.
Try to be a phone call away for this step.
Your Listing Partner will be coordinating this step, working between you and the Buyer's real  estate agent.

We market your home extremely well so there are often several offers on your home at the same time.

Be prepared for a counter-offer:  This is a part of the negotiating process where you may accept the offer with revisions or adjustments, such as purchase price, closing date, possession period, and so on.  Your agent will help you craft a proper counter-offer strategy which ensures you get the most money for your home.
How exciting! You've accepted an offer and now it's time to get you to the closing table . . . 
Preparing to close usually takes between 30 and 40 days.  During this period our Closing Coordinator will work hard to ensure an error-free closing. Every 'i' is dotted and every 't' is crossed.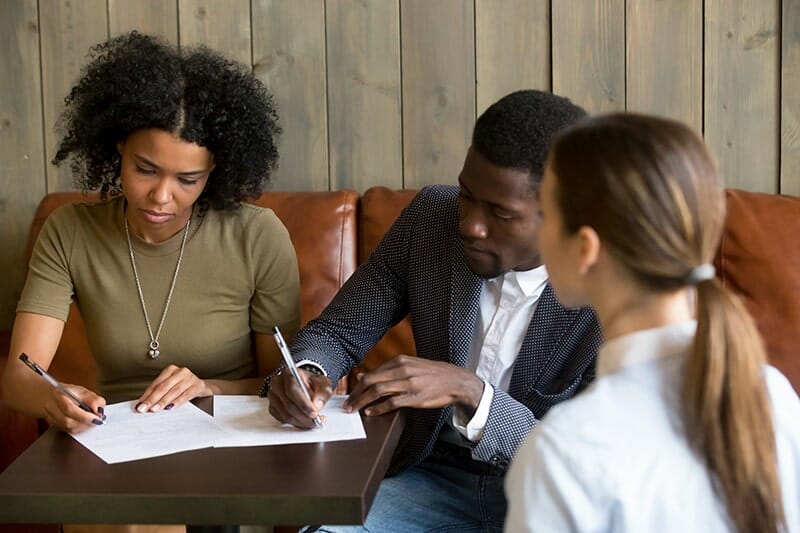 The buyer often hires a qualified home inspector to come to your home and thoroughly inspect everything—from its roof to its plumbing, electrical wiring, and more. Sometimes there is also a well and septic inspection performed, depending on these utilities at the home. 

A title search is performed by the title company to ensure a clear and equitable title can be transferred to the buyer. 

If not paying cash, the buyer's lender will require an appraisal to ensure the home is worth the price it's being sold for. 

The buyer will go through the loan approval and final underwriting processes and you'll start to pack at your home in anticipation of your upcoming move.  

At the closing you will sign closing documents, which include the transfer of the warranty deed.

Most importantly, you will receive the proceeds from the sale of your home.  This can be in the form of a check or wire to your chosen bank account, whichever you prefer.  NOTE:  Most of the time you'll receive your closing proceeds—Your money $—at the time of the closing. But depending on the day of the week or time of day, you'll sometimes need to wait until the next business day.)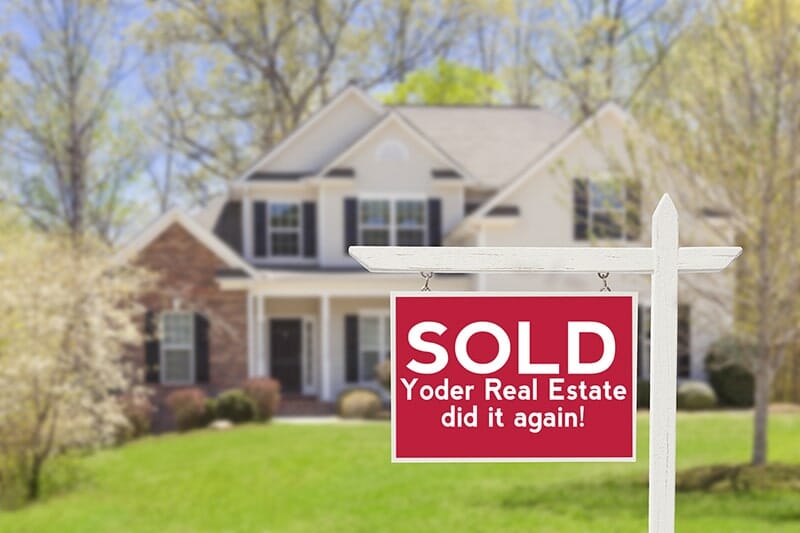 Congratulations!!
You've sold your home!
We are so happy for you as you embark on the next chapter of your life.

 Kevin Yoder Realty Group, LLC
Yoder Real Estate | 6255 28th St SE, Grand Rapids, MI 49546 | Phone: (616) 942-2449 | Hours: Monday – Friday | 8:30am – 5:30pm
Serving Cascade Township and surrounding areas
Copyright ©2022 – All Rights Reserved